Meet the bulldozer of collapsible snow shovels. The Alpha Expedition Shovel is perfect for moving serious volume on the biggest jobs. Built with a serrated blade, it can rake and scoop for optimal use. Whether you're clearing a driveway or digging out a vehicle, make sure you've got the right snow scoop shovel.
Max-volume scoop for digging in snow or sand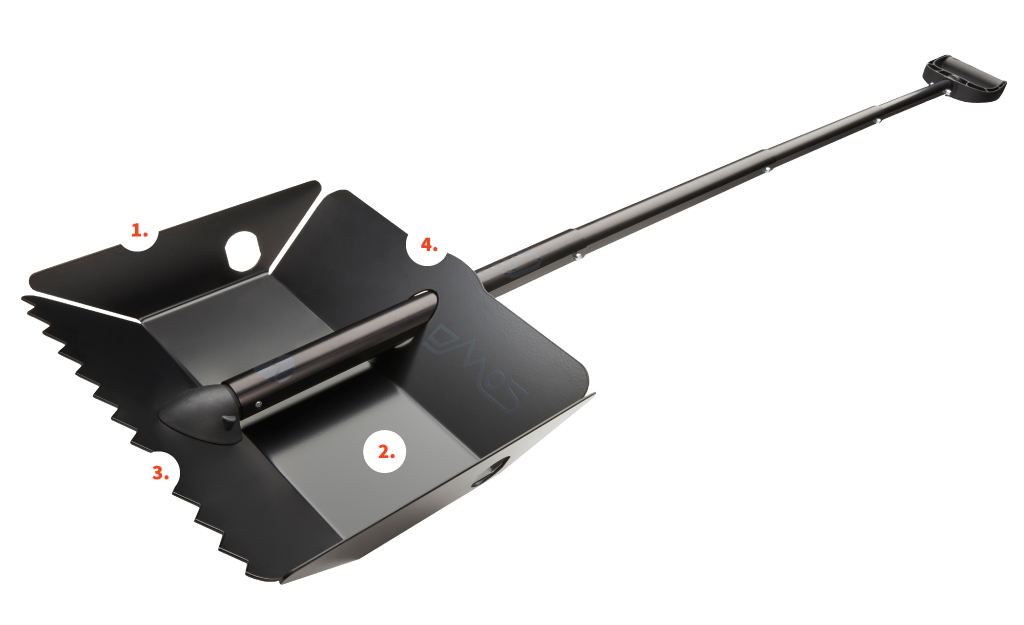 1. AIRCRAFT-GRADE 6061 ALUMINUM

Ultralight and 
ultra durable
2. MAX VOLUME SCOOP SHAPE

Moves snow, sand or gravel quickly
3. SERRATED BLADE

Cuts through hard material or frozen ice 
4. COMPACT & STASHABLE
Breaks down quickly and stows easily
5. BUILT TO WITHSTAND 3800 POUNDS OF FORCE
Heroic strength from premium materials
6.
WYOMING ENGINEERED, AMERICAN MADE
Trademark ingenuity and trusted craftsmanship