Deployed at lightning-fast speed, the Crosswing is a complete evolution in car awning shelters. With a quick pull, you can have immediate shade from the sun and protection from rain.
Never ask yourself if shelter setup is worth it. Whether you're looking for five minutes of shade to unload your groceries or hours of shelter during an extended overlanding trip, Crosswing checks every box and more.
A three-second setup allows for immediate relief from the elements.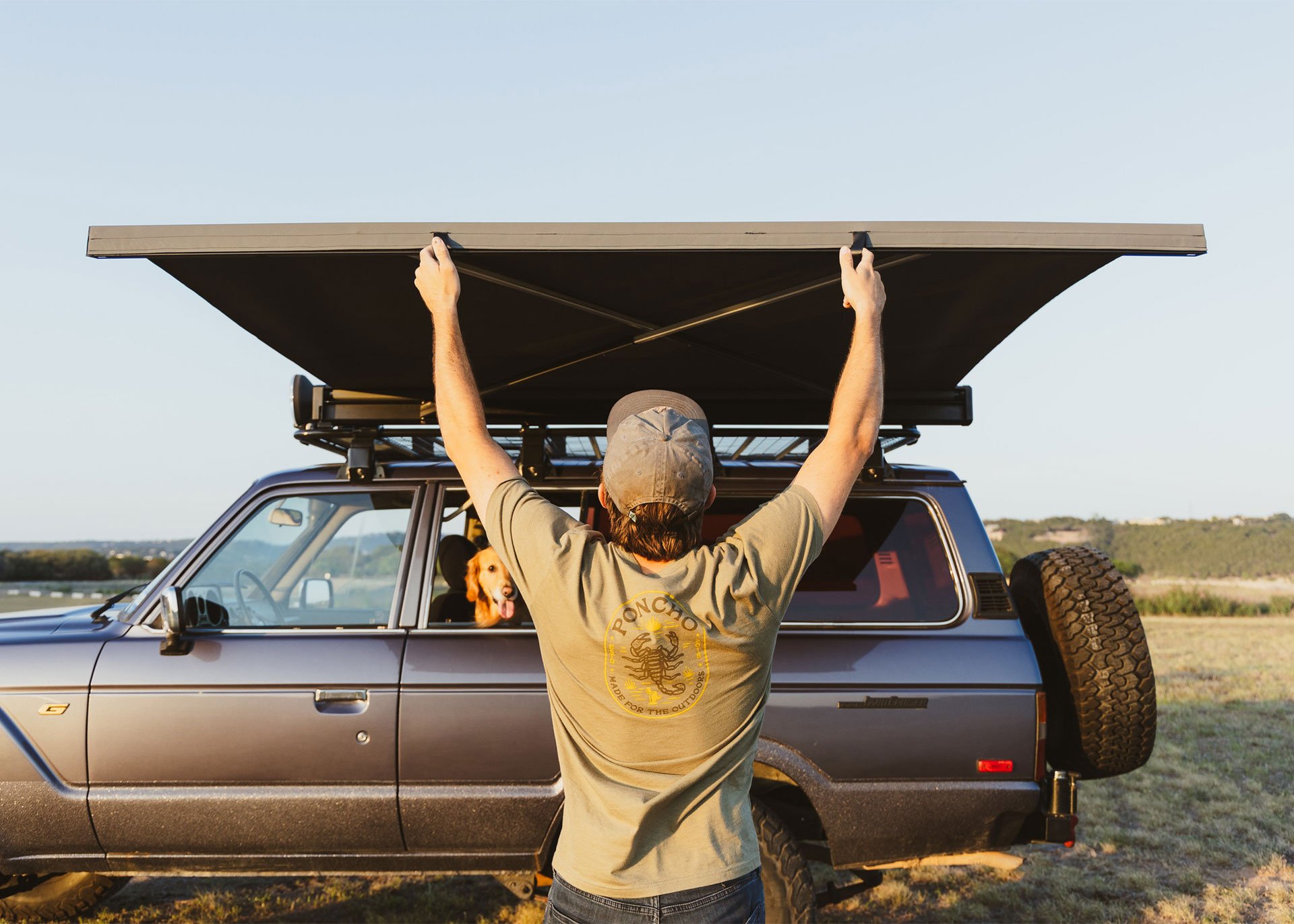 The cantilevered design eliminates the need for flimsy support legs that get in the way of camp.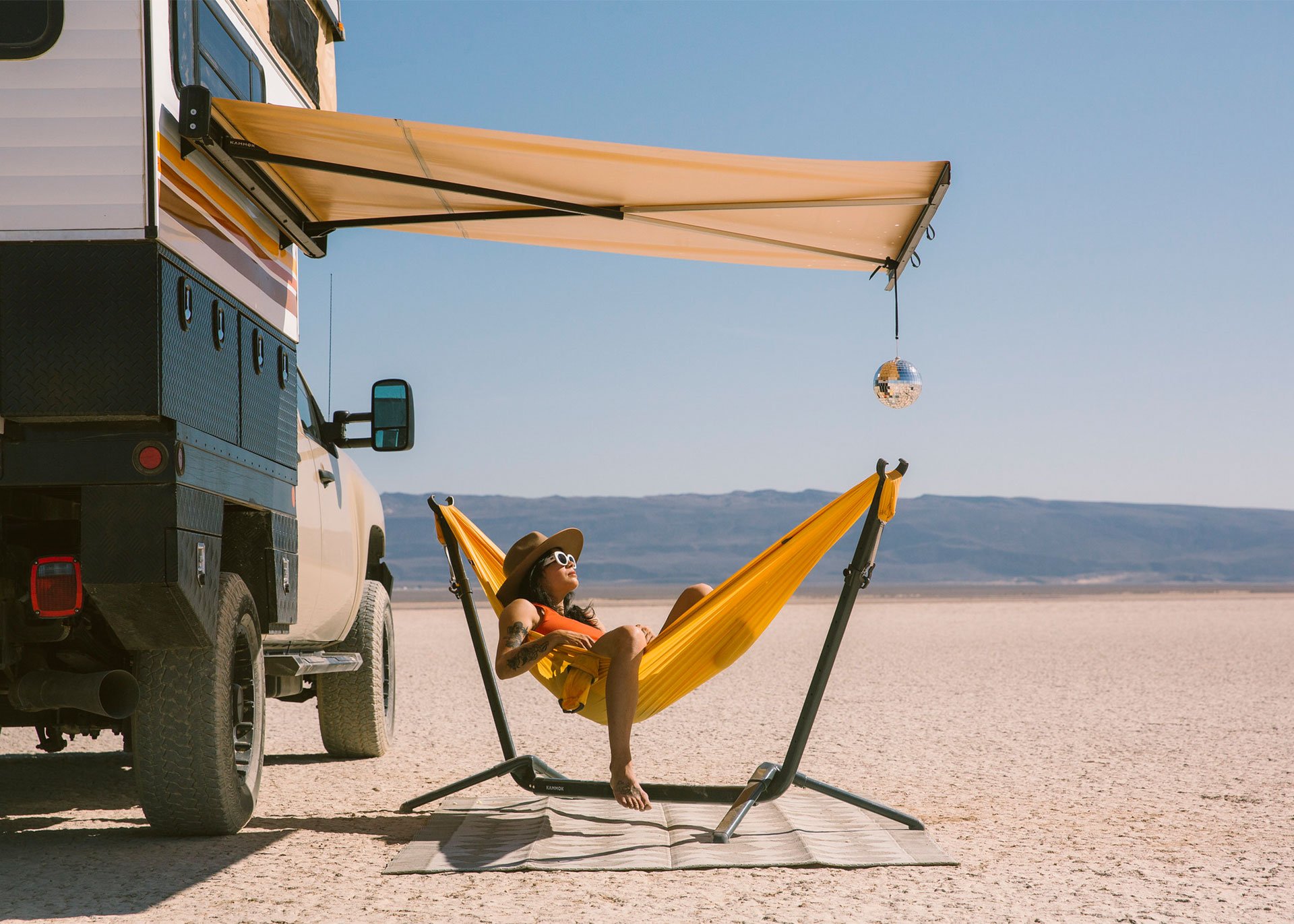 Crosswing deploys to 3 ft, 4.9 ft, and 6.5 ft, allowing for adjustable coverage.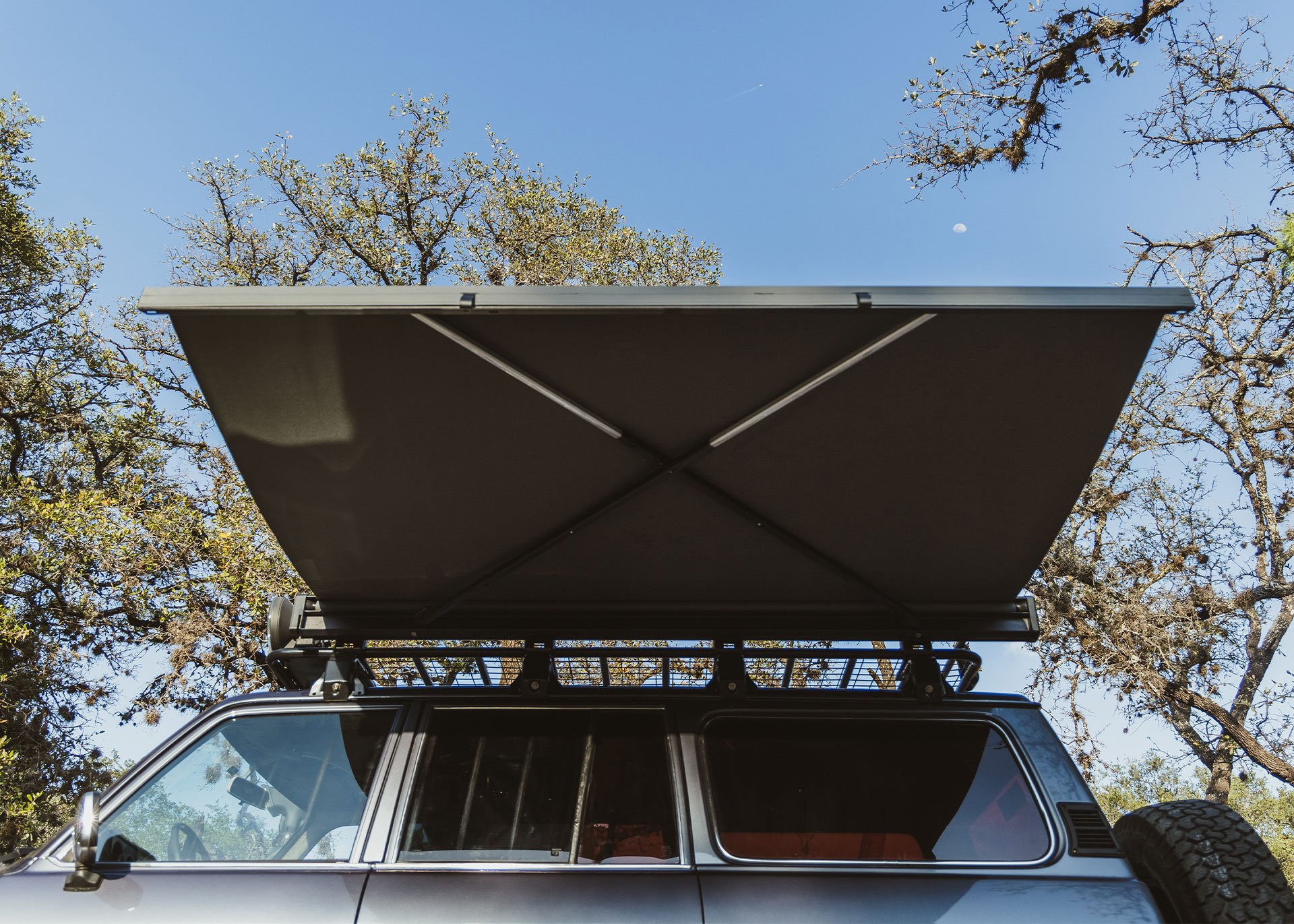 The Pronto Latch™ allows you to quickly add tension to the fabric and lock the awning in place.
Got a unique setup?
The Crosswing's included set of Talon Mounts will fit most standard vehicle crossbar setups and t-slot systems. For everything else, we have additional mounting solutions available.