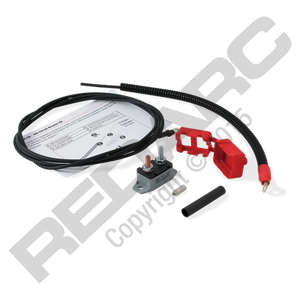 The REDARC 30A Circuit Breaker Kit features wiring and connections suited for a three-axle electric trailer brake controller setup. The kit contains a detailed wiring diagram for installation. It also includes a protective boot to cover the circuit breaker and protect against any accidental terminal shortage.
With the CBK30-EB, the majority of work is already done for you. The battery connection wire has a robust protective conduit, heat shrink, and crimp already attached. Plus, the brake controller connection is pre-crimped with heat shrink. Both wires just need to be affixed to the circuit breaker with the nuts provided in the kit.
To connect to the brake controller, REDARC recommends soldering the joint after crimping to ensure a positive electrical connection.
Specs:
| | |
| --- | --- |
| Rating | 30A |
| Warranty | 2 Years |